The newest chapter of UE Local 150, the Workers Union at UNC, takes the UE principle of forming "an organization which unites all workers" seriously. "We decided early on that we wanted to be a union for all public-sector workers on campus," says Joe Karlik, a graduate student worker and leader of the chapter, adding that that commitment is part of what brought them to UE.
The Workers Union at UNC is organizing all kinds of campus workers: groundskeeping, housekeeping, lab technicians, social work practitioners, librarians, as well as graduate student workers in over a dozen departments.
"We have to pay to come to work"
One big issue for most campus workers is the way parking fees, which can cost workers over $1,000 per year, cut into their take-home pay. Graduate student workers are also charged exorbitant student fees, many of which pay for services more appropriate for undergraduates. The student health center, the only place many graduate student workers can access health care, closes during the summer when undergraduate students leave campus. Many graduate student workers simply choose to forego any medical treatment over the summer.
The University's grievance policy is another sore point, says lab technician and chapter leader Stephen Pedroza. "It's incredibly convoluted. One worker had six pages of handwritten notes on complaints about his boss and the traditional grievance procedure has completely failed him."
In addition to pushing the university to improve its grievance procedure, union has been pushing the administration to translate it into workers' primary languages, which include Spanish, Burmese and Karen (a language spoken by millions of people in Southeast Asia, many of whom have come to the U.S. as refugees).
Meanwhile, graduate student workers have no formal grievance procedure at all. Issues are handled exclusively within their departments, which have diverse and inconsistent policies. Often, the only recourse workers have is Title IX, the Federal law which prohibits discrimination based on sex or gender in education, and which President Trump has announced plans to weaken.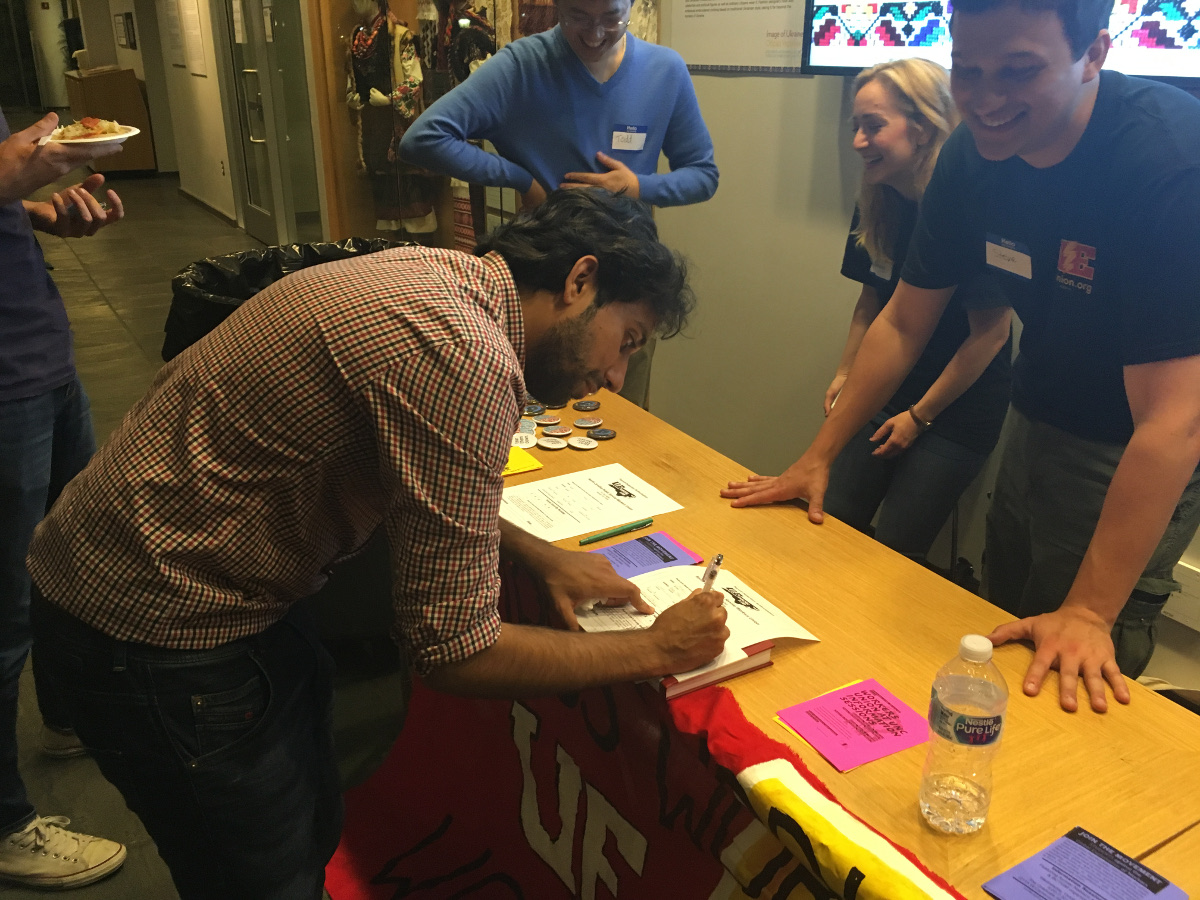 UNC workers have been building their Local 150 chapter through one-on-one organizing conversations since the spring, and have been active in other struggles on campus, including supporting efforts to remove confederate statues and to support immigrant students in the face of attacks from the Trump administration. The union also held a three-day "grade in" this week to draw attention to the importance of the work done by graduate student workers on campus (coverage in the Daily Tar Heel).