UPDATE, 9/11/20: USCIS first delayed, then cancelled the scheduled furloughs later in August.
Members of UE Local 208 joined US Congressman Peter Welch on Wednesday in demanding that U.S. Citizenship and Immigration Services reverse their plan to furlough workers — 1,100 in Vermont and over 13,000 nationwide — on August 3.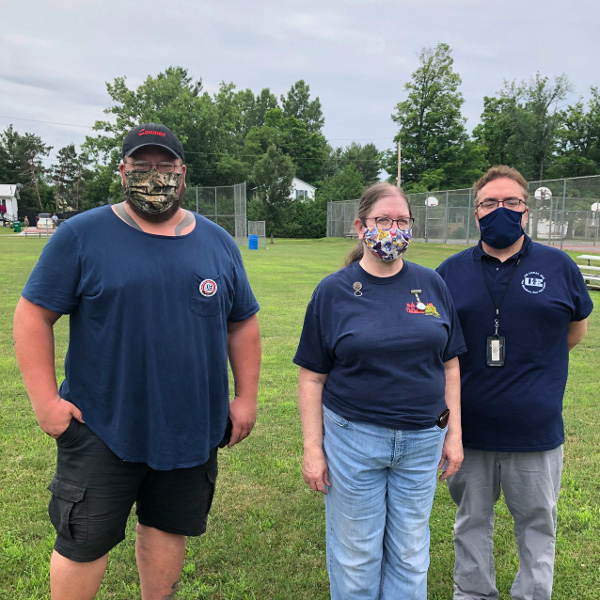 "We are here today to stand with Congressman Welch in demanding the immediate authorization of emergency funding to support the essential work of USCIS," said Local 208 President Kelly Robtoy at a press conference outside the Vermont Service Center, where Local 208 represents hundreds of workers who work for USCIS contractor Sciolex.
"If USCIS must furlough its workers, it will not be long before we contractor employees follow. With Covid-19 already affecting so many parts of our state and its workers, the time for action is now."
Robtoy pointed out that furloughs would have a devastating effect on the local economy: "Expanded unemployment insurance is ending. No second stimulus check is on the way. ... If we do not have these local jobs there are not adequate sustaining jobs to replace them in Franklin County. The loss of our jobs will be felt in our local and state economies."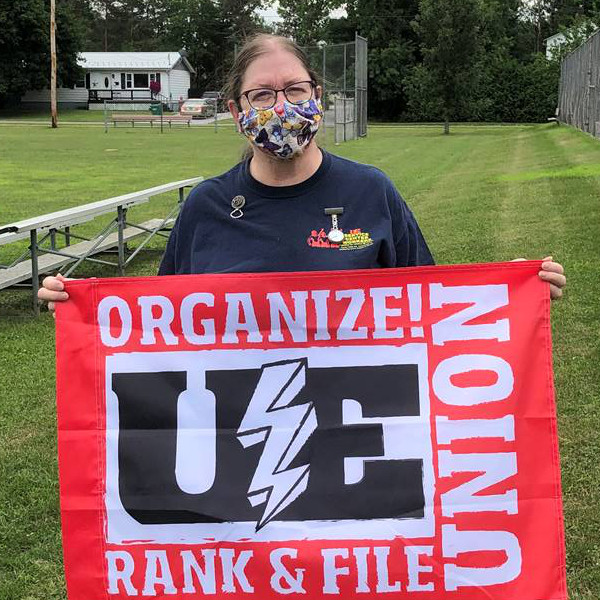 Congressman Welch called the furloughs "unnecessary and unjust" and vowed that his office would work with Vermont Senators Patrick Leahy and Bernie Sanders to "reverse this terrible decision."
On Friday, Local 208 received word that USCIS will postpone furloughs until August 31 with the hopes a funding solution will be reached in the next COVID-19 package.
Nationally, UE represents almost 2,000 federal contract workers who perform vital support work for USCIS and the Department of State, in Vermont, Chicago, Lincoln, NE and Laguna Niguel, CA.