This morning, hundreds of members of our Canadian partner union Unifor blockaded D-J Composites in Gander, Newfoundland, where 30 Unifor members have been locked out for 646 days by their Kansas-based employer.
Show your support for these brave workers by calling D-J Composites' CEO Rezaul Chowdhury at 316-775-1212 and tell him to accept Unifor's offer to settle the lockout.
You can also keep reading for other ways to show your support.
D-J Composites has been found guilty of bargaining in bad faith, but the Newfoundland provincial government has been unwilling to force the company back to the bargaining table. D-J Composites workers have been locked out since just before Christmas of 2016. Learn more about the lockout, and meet some of the locked-out workers, by watching this YouTube video.
UE's officers have sent a letter of support to the workers, which states that "We urge all Canadians and Americans to embrace, actively support and elevate your struggle. UE agrees that the extraordinary assault on you and your working conditions requires extra-legal action to win your fight and kick the scabs out of your plant. Your demands are just and the company should have no problem agreeing to your last proposal."
Five Ways to Support Locked-Out Workers
1. Call and Email D-J Composites CEO Rezaul Chowdhury at 316-775-1212.
2. Share this meme on social media:
Share on Facebook | Share on Twitter | Download image
3. Add a "Support Unifor 597" frame to your profile picture on Facebook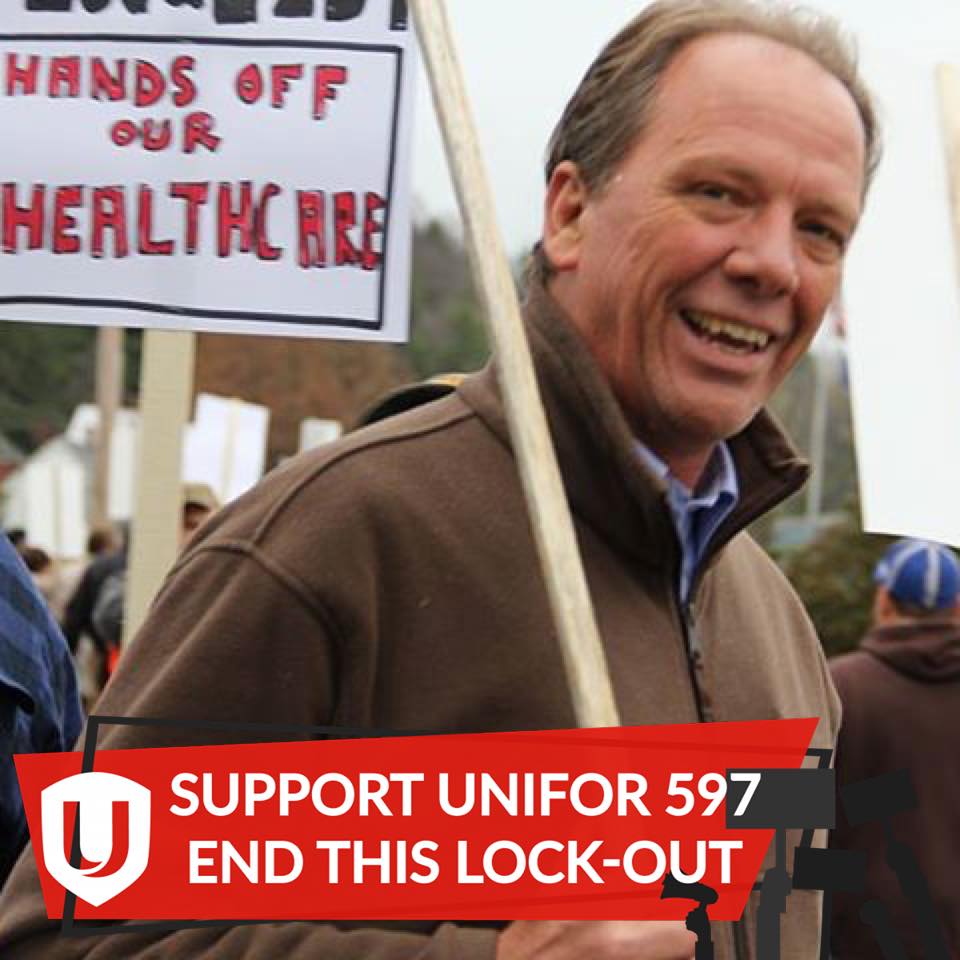 To do this, go to update your profile picture, choose "Add a frame" and search for "Unifor 597"
4. Let Unifor 597 know you support them by visiting their Facebook page and leaving a message.
5. Send a solidarity donation via e-transfer info@unifor597.ca with security answer local597 or mail a cheque to Unifor Local 597 with D-J Composites Unit in the memo line to: Unifor Local 597 Attn: Carolyn Wrice, PO Box 922, St. John's NL A1C 5L7.​