Over the two weeks of their fall membership drive, UE Local 896-COGS volunteers and organizers signed up 40 new members in this right-to-work state. Local 896 represents the graduate employees at the University of Iowa.
This year the local chose to focus on organizing in academic departments that have historically had low union membership. The drive made headway into growing membership in departments like Math and Chemistry, signing up 10 new members in Chemistry alone. In total, Local 896 activists visited 35 different academic departments, had hundreds of positive organizing conversations, and trained new volunteers.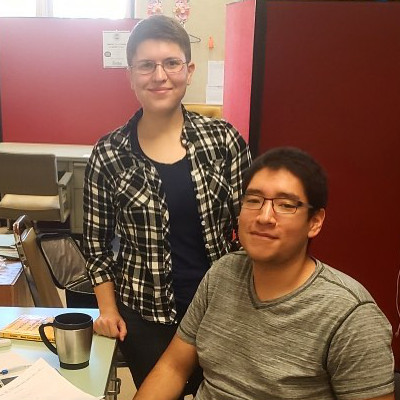 ​
Local 896 holds regular membership drives because the nature of graduate employment means that every member will leave within 5-6 years when they graduate. Since 2017, their task has been made more difficult by Iowa's anti-union law which forbids public-sector unions from collecting dues through payroll deduction, forcing locals to set up alternative systems for members to pay dues through bank drafts or with credit cards.
Despite these challenges, the local leadership reports to the UE NEWS that their 2019 membership drive was a great success, and they are looking to build on this momentum and grow the strength and membership of their union.