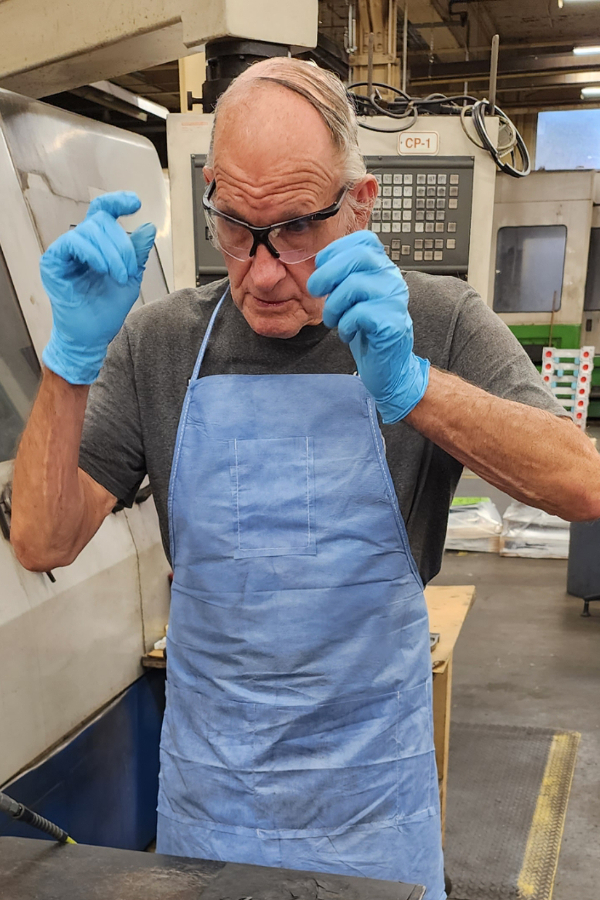 On October 24, Wabtec laid off the most senior member of UE Local 610. Robert "Bob" Davis is 82 years old and had 59 and a half years of service with the company. He was hired on April 28, 1964.
Davis has never been late to work and only missed a few days of work for family emergencies. He was known for his devotion to family life, and for sayings like "Don't be late, do your eight and hit the gate."
UE Local 610 voted to recognize Bob's service by creating a plaque displaying his name, job title, hire date, retirement date and years of service. "Bob Davis will go down in UE History with 59 1/2 years at UE Local 610," said Local 610 President Antwon Gibson.