Members of amalgamated UE Local 155 who work at Stepan ratified a new three-year agreement on November 1. Wages will increase four percent on November 16, then 3.5 percent and 3.25 percent in November 2024 and November 2025 respectively. Workers also received a $3,000 signing bonus, and the schedule premium paid to all workers who do not exclusively work days was increased from $1.80 to $1.95.
Workers who are assigned by management to train another employee in a new classification or position will now receive a $1000.00 payment, after the trainee has completed all training, demonstrates proficiency, and is qualified to perform the duties.
Workers who work 12-hour shifts — which is a large a majority of workers in the plant — will now be guaranteed a minimum of six hours of work or pay when they report to work on a regularly-scheduled workday, and will receive a minimum of six hours of pay at one and a half times their rate of pay when called in to work outside of their schedule.
The new contract codifies a new clear and fair process for distributing "security watch" shifts during holidays.
Workers who are unable to use their vacation now have the option to get paid out for up to five days at the end of the year, instead of carrying them over. Bereavement leave can now be used simply for grieving, and is no longer dependent on attendance at a funeral.
The Stepan plant in Fieldsboro is a sister shop to the plant which has been represented by UE Local 1421 in Anaheim, California for over half a century. The New Jersey workers joined UE in 2005.
The Stepan negotiating committee consisted of Chief Steward Paul Paradise, Kirk Wise, and Hugh O'Callaghan. They were assisted by International Representative Tara McCauley.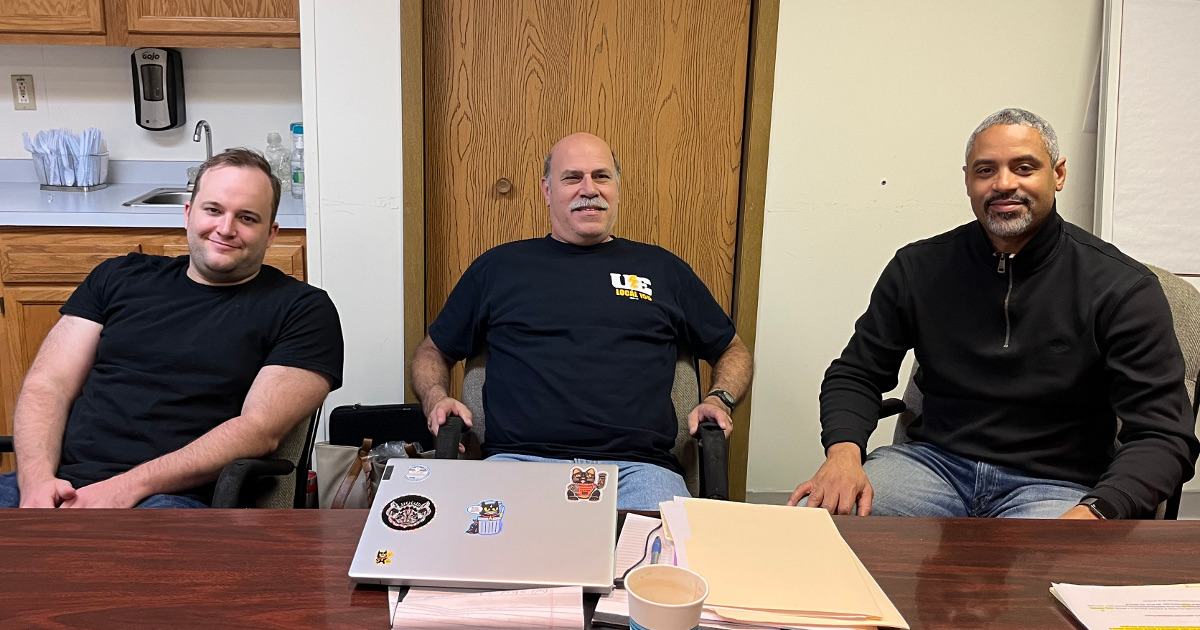 Local 155 Stepan negotiating committee (left to right): Hugh O'Callaghan, Paul Paradise, Kirk Wise.