The 60 members of UE Local 121 who work for Clendenin Brothers ratified a new five-year contract in May. Local 121 members manufacture industrial fasteners.
Local 121 President Marcus Davis, who was elected shortly before negotiations began, called the experience "thrilling and interesting. It was a good experience." Treasurer Sheldon Brooks added, "The contract talks went pretty smoothly this year."
The contract provides for raises of five percent in each of the first two years, four percent in the third year, and three percent in the fourth and fifth years. Workers also received a $1,500 signing bonus, and the minimum starting rate for all positions was raised to $15 per hour.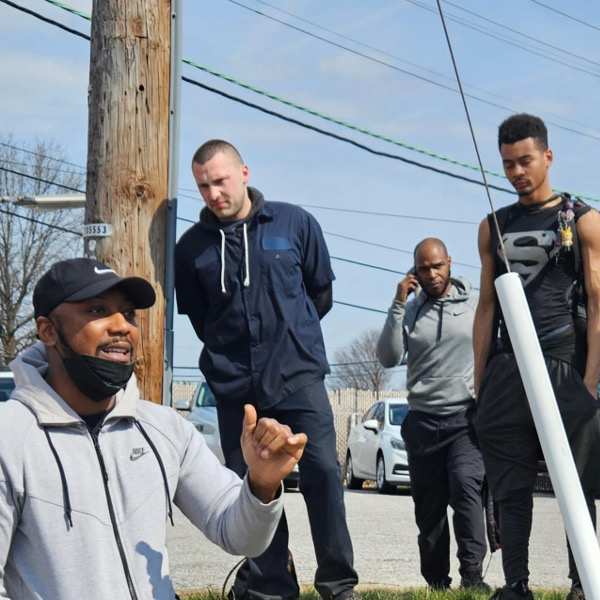 Local 121 member Curtis Gilliard shares his thoughts at a membership meeting.
Workers brought a lot of health and safety issues to the table, and the company agreed to a host of improvements, including maintaining sanitary and functional employee break areas, restrooms, and lockers; installing an additional exhaust fan and ensuring that an adequate ventilation system is maintained; providing dust masks; ensuring that forklift drivers receive required training; repairing broken equipment; and replacing the factory ice machine, employee break table and employee refrigerator.
New language in the contract gives the union five minutes to conduct an orientation with new employees, on paid time. The contract also establishes a new attendance incentive program, where workers will receive between $100 and $200 for each quarter during which they have no unexcused absences or attendance violations.
Although the local was unsuccessful in their goal of winning Juneteenth as a paid holiday, it was made into an "optional workday," so workers will not be disciplined if they choose not to work that day.
The local was forced to accept one concession: the loss of the pension for new hires. However, they did win an increase in the company's contribution to the 401(k) plan, to four percent. The company will also now match up to two percent of employee wage contributions.
"I wish we could have kept the pension for the new hires," said Recording Secretary Bernard Caldwell. "I hope the 401(k) improvements work out. It's good that new hires will come in at $15 now."
Davis reported that since negotiations, "everything is going well" and workers are upbeat. UE members are "loving our new refrigerator, break table, and ice machine" and "how the new jobs get posted now." Brooks agreed, saying, "Everyone seems to be satisfied with the new contract. And things are progressing well."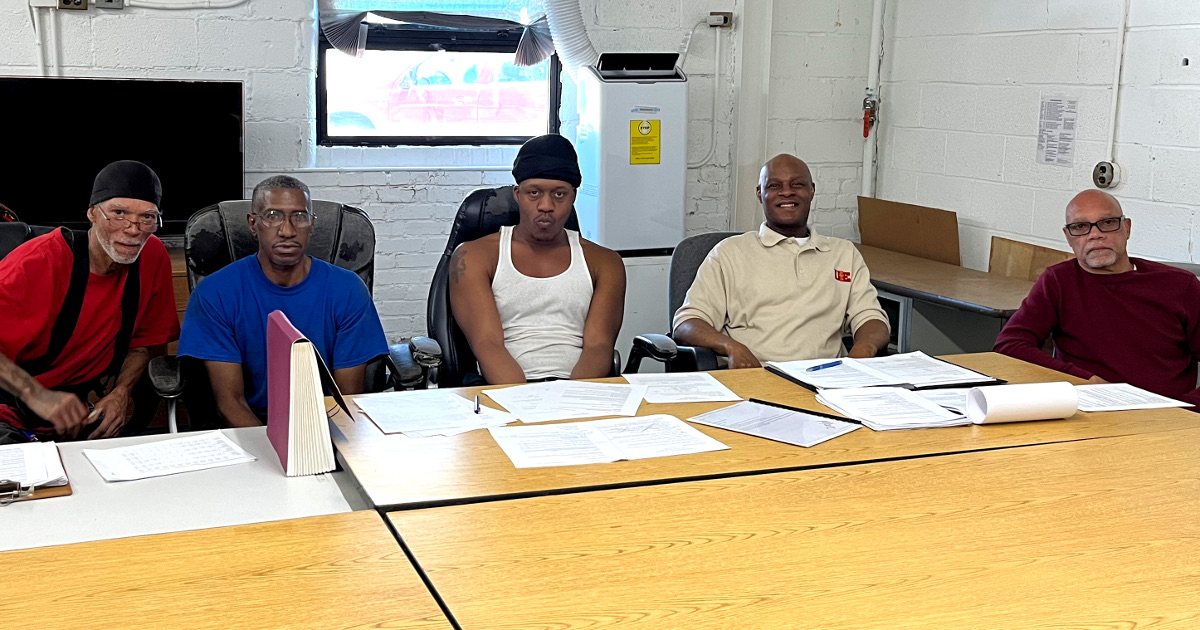 Local 121 Bargaining Committee (left to right): Redds Edwards, Sheldon Brooks, Marcus Davis, Bernard Caldwell, and Joe Jackson.
The Local 121 negotiating committee consisted of President Marcus Davis, Vice President Joe Jackson, Treasurer Sheldon Brooks, Recording Secretary Bernard Caldwell, and Chief Steward Redds Edwards. They were assisted by International Representative Tara McCauley.