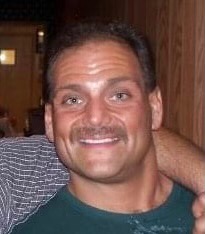 On August 3, 2023 Local 770 member David Disbrow died from an ongoing health condition while performing regular job duties at his workstation at Hendrickson Suspension, a manufacturing facility for medium and heavy-duty mechanical vehicle suspensions. While there is no evidence that working conditions contributed directly to Dave's death, the company's inadequate response to his passing did not honor Dave or protect his coworkers. Steward Tony Lowry said, "There was only one garbled announcement, at first no one knew what was going on. Now everyone is asking, 'will the company do the same thing if this happens to me at work?'"
Production in the plant continued around Dave for approximately two hours. Union members are still dealing with the effects of these inhumane circumstances and their grief for a beloved union brother. Steward Melinda Stackhouse said, "A lifeless body is still a human. Our management team should have treated him and his coworkers with some respect. Does our management think that even in death we don't deserve some respect and dignity?"  UE Local 770 is demanding Hendrickson take steps to honor Dave's memory and ensure nothing like this ever happens again.
Throughout this difficult time, good memories of working with Dave guide union members in their fight for safety and dignity for their coworkers. Vice President Kendall Grobis said, "Dave wasn't just a union member, he was a great union member. He had a warm heart and a welcoming smile that made everyone feel a little better about being at work." Dave was known for his commitment to his loved ones and his job. He loved the Incredible Hulk and always looked out for others. His memory will inspire UE Local 770 members for years to come.