After working under contract extensions for almost two years, Local 735 successfully negotiated a new one-year contract with auto parts maker CJ Automotive in July. The new contract will raise wages between 2½ and 4.75 percent for workers in various classifications, while adding new classifications to give workers the ability to learn new skills and get more money. The shift differential will increase from 35 cents to $2 per hour on second shift and $1.50 per hour on third shift.
However, the contract is most notable for what it doesn't include: a laundry list of concessions demanded by the employer, including a $2 per hour across-the-board wage cut for first-shift workers, the replacement of health care benefits by a stipend, and the elimination of overtime after eight hours. In addition, management wanted to eliminate arbitration from the grievance procedure and gut the discipline language. The local held firm and successfully rejected all of these concessions.
During the contract negotiations, members wore stickers and circulated a petition about health and safety issues in the plant.
"CJ Automotive has been crying poverty and demanding cuts and concessions for years," said Local 735 Vice President Jennifer Grobis. "This time we said no more, we stuck together and fought off concessions, won wage gains and eliminated the two-tier wage system. Now we'll spend this year building for our next contract."
The Local 735 negotiating committee consisted of Grobis, Bernice DeLong, and Johnny Patton. They were assisted by Field Organizer Sean Fulkerson.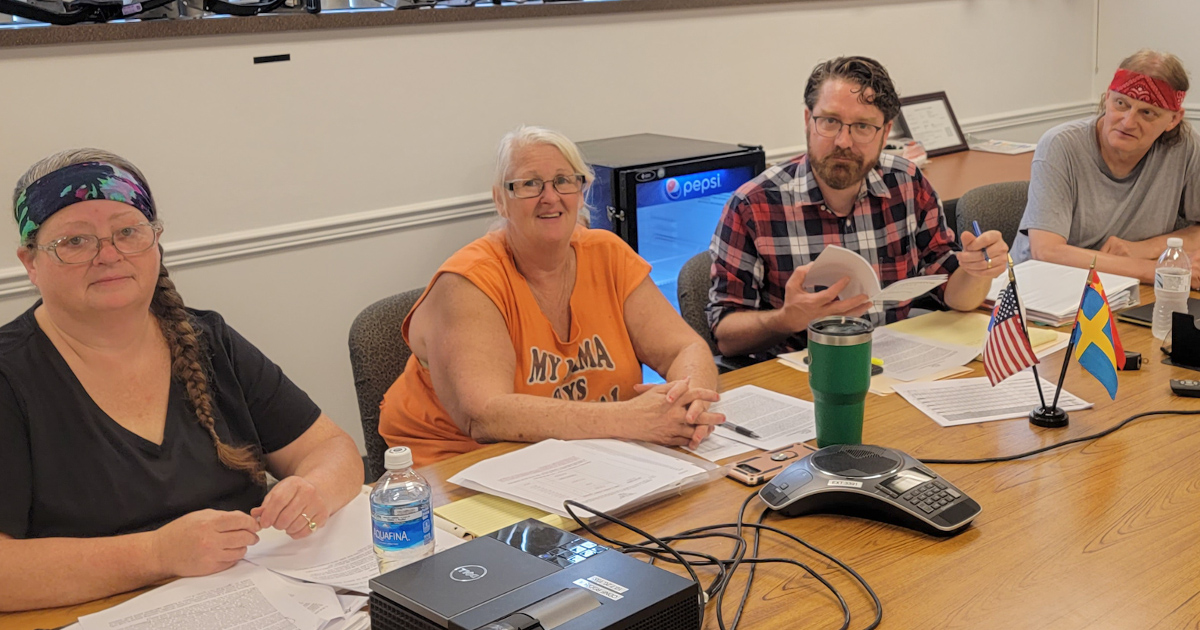 The Local 735 negotiating committee. Left to right: Grobius, DeLong, Fulkerson and Patton.